Home staging ensures you get the quickest sale at  the highest current market price for your property.
The longer a house stays on the market the further the price will drop and the less interest it will attract. Louisa Jane Interiors offer a quick and cost effective way to ensure your listing stands out, sells quickly and that the return on your investment is maximised. 
Home buyers are busy people, expectations are high and so are London house prices. Buyers want to be 'wowed' when they walk in to a property, to be able to visualise and imagine themselves in that property without distractions from clutter and too much personality. Home Staging will ensure your property is looking and feeling its best for sale, to attract the potential buyer quickly and at the best price.
Home staging begins with a consultation and review of the property. A detailed report is given, this includes suggestions that can be made to quickly and cost effectively enhance your property for sale. At this point you may want to carry out the recommendations yourself, or we can implement these changes quickly and professionally to ensure a stress free and timely transition to the market.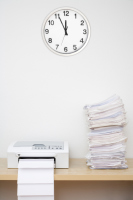 An intitial consultation fee ranges between £300-£500 depending on the size of the property. This includes a written proposal that either you can take forward or we can complete on your behalf. We can achieve a great deal within a short time frame, thus ensuring your property is on the market as soon as possible.
A staged house sells for c. 6% over the asking price (Coldwell Banker US Study).
If you are getting people through the door but no offers on the table then it is likely that your property is priced correctly but presentation may be an issue (Aldridge & McDowell).
A staged house sells twice as quickly as a non staged house (Coldwell Banker) and often a lot faster than that.
The longer a house stays on the market the further the price will drop (National Association of Real Estate Agents)
With over 90% of buyers searching on line first a staged house will stand out against the competition (Imogen Brown)
The way you live in your home and they way you sell your house are two very different things (Bob Schwarz)
Louise Jane Interiors - Home Staging